Lenovo Motherboard Replacement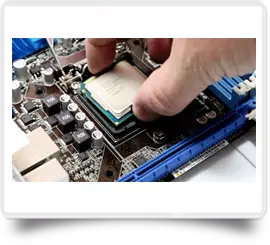 Laptop Motherboard Repair:
When your laptop cannot be switched on, auto-offs or overheats, it is often due to the motherboard or the chipset being broken. Our services help by changing the chipset on the motherboard or changing the old motherboard to a new one. We can offer you a wide range of Laptop motherboard repair services in Pune. We have a collection of thousands of motherboards for various companies. Therefore, finding the right fit for your laptop motherboard will never be an issue. We provide best, fast, reliable and affordable services. We can help you replace your motherboard and resolve all the issues of the laptop.
For laptop motherboard replacement services, you have reached at the right place. We have ability to repair all brands laptops. We are specialized in
Lenovo laptop motherboard repair services.
Depending on your demands and preferences, we can schedule the appointment with our certified technicians to repair your laptop motherboard.Your laptop and computer will be attended by our highly qualified professionals offering you the best price in the market.We have amazingly talented and experienced Laptop Chip level engineers, who can understand your laptop motherboard problem quickly, suggest the solution instantly and your laptop ready for delivery within hour time.
Some Lenovo Laptop Motherboard Models Which We Serve:-
Lenovo IdeaPad S10-2-S10-3-S10-3c-S10-3s-S10-3t Laptop Motherboard
Lenovo IdeaPad S10-S10E Laptop Motherboard
Lenovo IdeaPad S12 Laptop Motherboard
Lenovo IdeaPad S9-S9E Laptop Motherboard
Lenovo IdeaPad U110-U130-U150-U160-U165 Laptop Motherboard
Lenovo IdeaPad U310-U330-U350 Laptop Motherboard
Lenovo IdeaPad U450-U450p-U455 Laptop Motherboard
Lenovo IdeaPad U460-U460s Laptop Motherboard
Lenovo IdeaPad U550 Laptop Motherboard
Lenovo IdeaPad V360 Laptop Motherboard
Lenovo IdeaPad V460 Laptop Motherboard
Lenovo IdeaPad Y330-Y430-Y450 Laptop Motherboard
Lenovo IdeaPad Y460-Y460N-Y460p Laptop Motherboard
Lenovo IdeaPad Y510 Laptop Motherboard
Lenovo IdeaPad Y530 Laptop Motherboard
Lenovo IdeaPad Y550-Y550A-Y550P Laptop Motherboard
Lenovo IdeaPad Y560-Y560p Laptop Motherboard
Lenovo IdeaPad Y570 Laptop Motherboard
Lenovo IdeaPad Y650 Laptop Motherboard
Lenovo IdeaPad Y710 Laptop Motherboard
Lenovo IdeaPad Y730 Laptop Motherboard
Lenovo IdeaPad Z360-Z370-Z380 Laptop Motherboard
Lenovo IdeaPad Z460-Z465-Z475-Z480 Laptop Motherboard
Lenovo IdeaPad Z560-Z565-Z570-Z575-Z580 Laptop Motherboard
Lenovo C100 Laptop Motherboard
Lenovo C200 Laptop Motherboard
Lenovo G230 Laptop Motherboard
Lenovo G400 Laptop Motherboard
Lenovo G410 Laptop Motherboard
Lenovo G430 Laptop Motherboard
Lenovo G510 Laptop Motherboard
Lenovo N100 Laptop Motherboard
Lenovo N200 Laptop Motherboard
Lenovo N500 Laptop Motherboard
Lenovo V100 Laptop Motherboard
Lenovo V200 Laptop Motherboard
Lenovo Y100 Laptop Motherboard
Lenovo Y200 Laptop Motherboard
Lenovo Y300 Laptop Motherboard
Lenovo Y310 Laptop Motherboard
Lenovo Y400 Laptop Motherboard
Lenovo Y410 Laptop Motherboard
Lenovo Y500 Laptop Motherboard
Lenovo IdeaPad Z360-Z370-Z380 Laptop Motherboard
Lenovo IdeaPad Z460-Z465-Z475-Z480 Laptop Motherboard
Lenovo IdeaPad Z560-Z565-Z570-Z575-Z580 Laptop Motherboard
Lenovo C100 Laptop Motherboard
Lenovo C200 Laptop Motherboard
Lenovo G230 Laptop Motherboard
Lenovo G400 Laptop Motherboard
Lenovo G410 Laptop Motherboard
Lenovo G430 Laptop Motherboard
Lenovo G510 Laptop Motherboard
Lenovo N100 Laptop Motherboard
Lenovo N200 Laptop Motherboard
Lenovo N500 Laptop Motherboard
Lenovo V100 Laptop Motherboard
Lenovo V200 Laptop Motherboard
Lenovo Y100 Laptop Motherboard
Lenovo Y200 Laptop Motherboard
Lenovo Y300 Laptop Motherboard
Lenovo Y310 Laptop Motherboard
Lenovo Y400 Laptop Motherboard
Lenovo Y410 Laptop Motherboard
Lenovo Y500 Laptop Motherboard
Lenovo Thinkpad ThinkPad-Tablet Laptop Motherboard
Lenovo Thinkpad 220 Laptop Motherboard
Lenovo Thinkpad 230Cs Laptop Motherboard
Lenovo Thinkpad 235 Laptop Motherboard
Lenovo Thinkpad 240 Laptop Motherboard
Lenovo Thinkpad 320-330 Laptop Motherboard
Lenovo Thinkpad 365C-365CS-365CD-365CSD Laptop Motherboard
Lenovo Thinkpad 380-380D Laptop Motherboard
Lenovo Thinkpad 390 Laptop Motherboard
Lenovo Thinkpad 530Cs Laptop Motherboard
Lenovo Thinkpad 535 Laptop Motherboard
Lenovo Thinkpad 550BJ-555BJ Laptop Motherboard
Lenovo Thinkpad 560Z Laptop Motherboard
Lenovo Thinkpad 570 Laptop Motherboard
Lenovo Thinkpad 600-600E-600X Laptop Motherboard
Lenovo Thinkpad 700-700C Laptop Motherboard
Lenovo Thinkpad 710 Laptop Motherboard
Lenovo Thinkpad 730 Laptop Motherboard
Lenovo Thinkpad 760C-760CD Laptop Motherboard
Lenovo Thinkpad 760L-760LD Laptop Motherboard
Lenovo Thinkpad 770-770E-770ED-770X-770Z Laptop Motherboard
Lenovo Thinkpad A20-A21-A22-Series Laptop Motherboard
Lenovo Thinkpad A30-A30p-A31-A31p Laptop Motherboard
Lenovo Thinkpad E120-E125 Laptop Motherboard
Lenovo Thinkpad E220s Laptop Motherboard
Lenovo Thinkpad E30-E31 Laptop Motherboard
Lenovo Thinkpad E320-E325 Laptop Motherboard
Lenovo Thinkpad E420-E420S-E425 Laptop Motherboard
Lenovo Thinkpad E520 Laptop Motherboard
Lenovo Thinkpad E525 Laptop Motherboard
Lenovo Thinkpad Edge-11 Laptop Motherboard
Lenovo Thinkpad Edge-13 Laptop Motherboard
Lenovo Thinkpad Edge-14 Laptop Motherboard
Lenovo Thinkpad Edge-15 Laptop Motherboard
Lenovo Thinkpad G40 Laptop Motherboard
Lenovo Thinkpad G41 Laptop Motherboard
Lenovo Thinkpad G50 Laptop Motherboard
Lenovo Thinkpad i1200 Laptop Motherboard
Lenovo Thinkpad i1300-i1320 Laptop Motherboard
Lenovo Thinkpad i1400-i1500 Laptop Motherboard
Lenovo Thinkpad i1600 Laptop Motherboard
Lenovo Thinkpad i1720 Laptop Motherboard
Lenovo Thinkpad i1800 Laptop Motherboard
Lenovo Thinkpad is30 Laptop Motherboard
Lenovo Thinkpad L410 Laptop Motherboard
Lenovo Thinkpad L412 Laptop Motherboard
Lenovo Thinkpad L420 Laptop Motherboard
Lenovo Thinkpad L421 Laptop Motherboard
Lenovo Thinkpad L510 Laptop Motherboard
Lenovo Thinkpad L512 Laptop Motherboard
Lenovo Thinkpad L520 Laptop Motherboard
Lenovo Reserve (2771000) Laptop Motherboard
Lenovo Reserve (8748000) Laptop Motherboard
Lenovo Transnote (2675000) Laptop Motherboard
Lenovo Thinkpad R30-R31 Laptop Motherboard
Lenovo Thinkpad R32 Laptop Motherboard
Lenovo Thinkpad R40 Laptop Motherboard
Lenovo Thinkpad R400 Laptop Motherboard
Lenovo Thinkpad R40e Laptop Motherboard
Lenovo Thinkpad R50-R51 Laptop Motherboard
Lenovo Thinkpad R500 Laptop Motherboard
Lenovo Thinkpad R50e Laptop Motherboard
Lenovo Thinkpad R50p Laptop Motherboard
Lenovo Thinkpad R51e Laptop Motherboard
Lenovo Thinkpad R52 Laptop Motherboard
Lenovo Thinkpad R60 Laptop Motherboard
Lenovo Thinkpad R60e Laptop Motherboard
Lenovo Thinkpad R61-R61E-R61I-Series Laptop Motherboard
Lenovo Thinkpad S30 Laptop Motherboard
Lenovo Thinkpad S31 Laptop Motherboard
Lenovo Thinkpad SL300 Laptop Motherboard
Lenovo Thinkpad SL400 Laptop Motherboard
Lenovo Thinkpad SL400C Laptop Motherboard
Lenovo Thinkpad SL410 Laptop Motherboard
Lenovo Thinkpad SL500 Laptop Motherboard
Lenovo Thinkpad SL500C Laptop Motherboard
Lenovo Thinkpad SL510 Laptop Motherboard
Lenovo Thinkpad T20-T21-T22-T23 Laptop Motherboard
Lenovo Thinkpad T30 Laptop Motherboard
Lenovo Thinkpad T40-T40p-T41-T41p-T42-T42p Laptop Motherboard
Lenovo Thinkpad T400 Laptop Motherboard
Lenovo Thinkpad T400S Laptop Motherboard
Lenovo Thinkpad T410 Laptop Motherboard
Lenovo Thinkpad T410S Laptop Motherboard
Lenovo Thinkpad T420-T420i-T420s-T420si Laptop Motherboard
Lenovo Thinkpad T43-T43p Laptop Motherboard
Lenovo Thinkpad T500 Laptop Motherboard
Lenovo Thinkpad T510 Laptop Motherboard
Lenovo Thinkpad T520-T520i Laptop Motherboard
Lenovo Thinkpad T60-T60p Laptop Motherboard
Lenovo Thinkpad T61 Laptop Motherboard
Lenovo Thinkpad T61-T61p Laptop Motherboard
Lenovo Motherboard Service
Call Supports(Chennai): 9500066668 , 9500066661
Call Supports(Bangalore): 9844422466, 9844411822
Call Supports(Pune):9545222237, 9545222284
Call Supports(Mumbai):7710006883, 7710006884
Email: laptopstoreenquiry@gmail.com, info@laptopstoreindia.com